Commissioned Paintings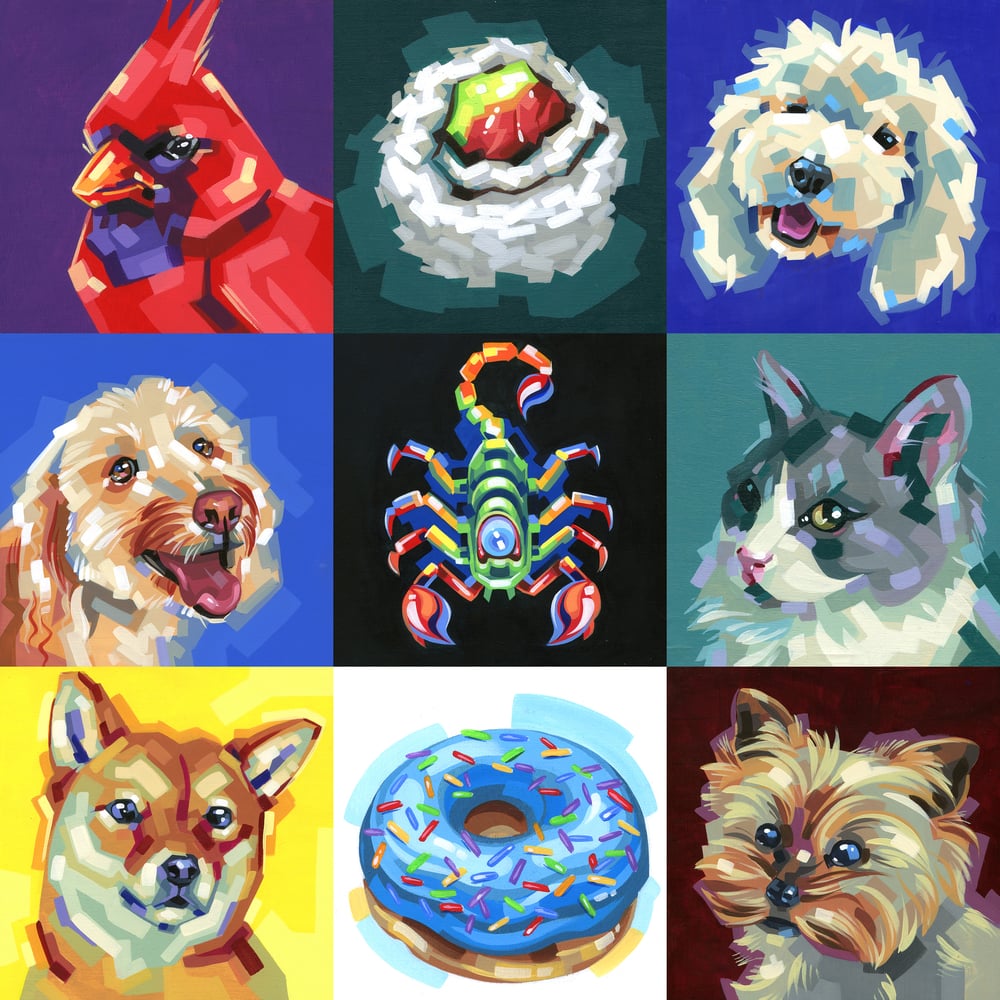 The next round of limited commissions will reopen at 9am PST on July 16th. Save the date, or join my mailing list to be notified when custom pieces are available! Mailing list subscribers get a 30-minute head start to commission orders. http://eepurl.com/hiwIV5
If you wish to be guaranteed a spot, orders can be placed outside of the posted date at 1.5x price. Please send me an email at Theobanoth@gmail.com if you'd like to go for it.
Commission pieces can be any animal, plant, object, or creature-centric subject. Pet portraits, creative expressions of a concept, and real or imagined animals are all allowed. Only one subject per panel. If you have any questions before placing an order, please feel free to email me at theobanoth@gmail.com.
Example commissions: https://www.theobanoth.com/client
Please note-- full human portraiture is not available at this time, though I can paint a specific feature close up.
Turnaround is typically six to ten weeks, depending on size. Please contact me if you would like to discuss a rush job.
________________________________
All paintings are on 3/4" deep cradled birch panels with hanging hardware attached or installed, so no additional framing is necessary.  Shapes are 1/2" deep flat birch panels with keyholes installed for hanging.
Once your order is placed, please send information about what subject you would like painted by email. If this is a portrait of a specific animal, please send several photos (and any information that may help) to theobanoth@gmail.com. You are free to send along any color preferences, mood, or other aesthetic inspiration if you like.
Squares are 7/8" deep cradled birch panels with hanging hardware attached:
5" Custom Painting: $145.00
12" Custom Painting: $380.00
16" Custom Painting: $500.00
24" Custom Painting: $830.00
36" Custom Painting: $1350.00
Shapes:
12" Tall Circle: $350.00
Use coupon code "MULTIPLE" for 10% off if more than one item is ordered.