Set of Two Iron-On Donut Patches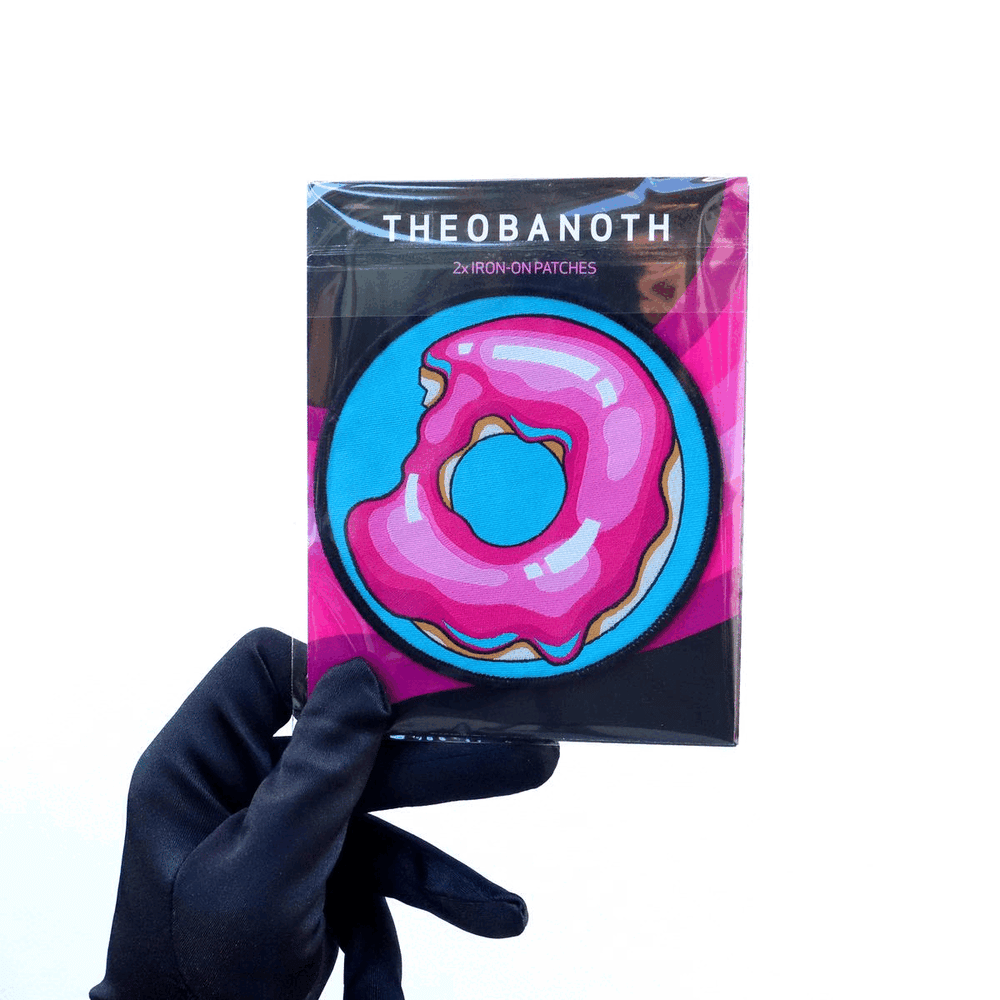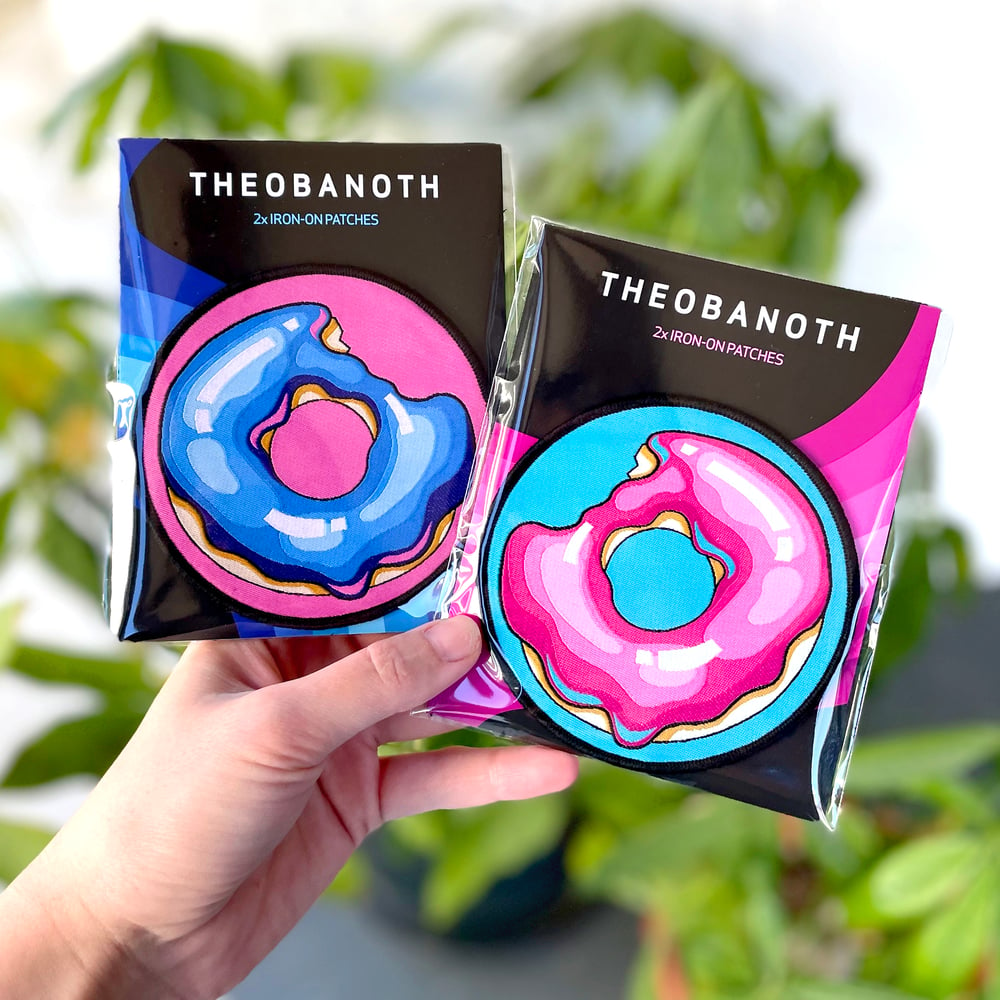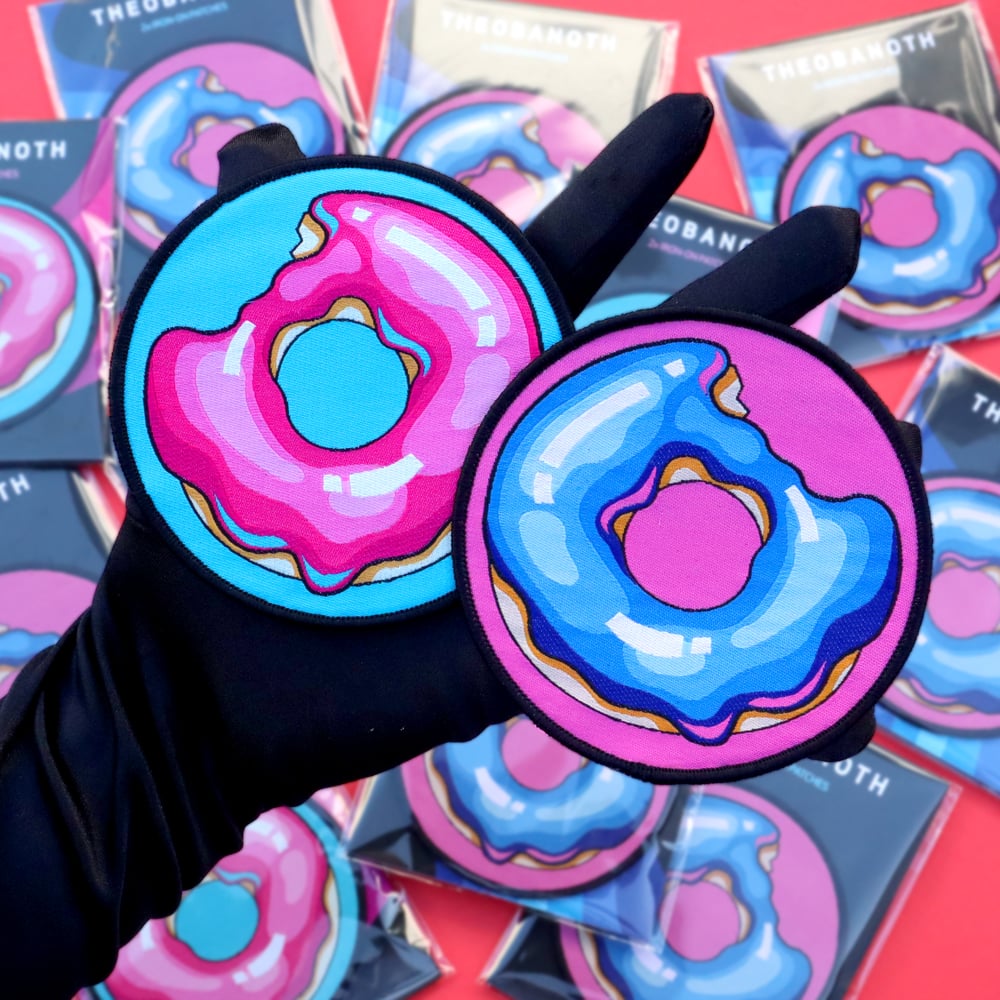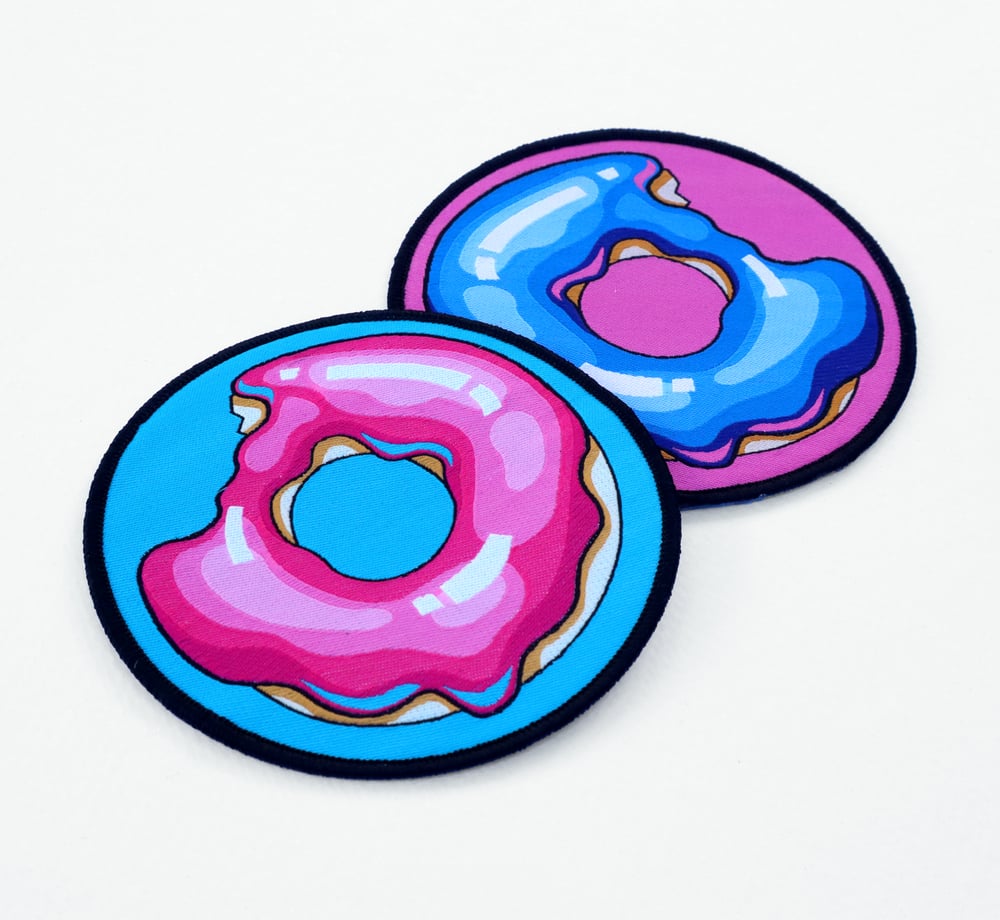 Two embroidered patches with iron-on backing, 4" diameter.
10 thread colors with yellow merrow border, 100% embroidery.
Limited edition of 200. Patches are attached to a board backing and protected with a clear sleeve.
All designs selected for pin or patch fabrication are first created as acrylic paintings, then translated into metal and embroidery with careful attention to preserving their decisive shapes.
Shipments are sent out every 5-10 days, and tracking numbers are provided.
International shipping is available, but please be aware that it can be somewhat slow. Thanks in advance for your patience!